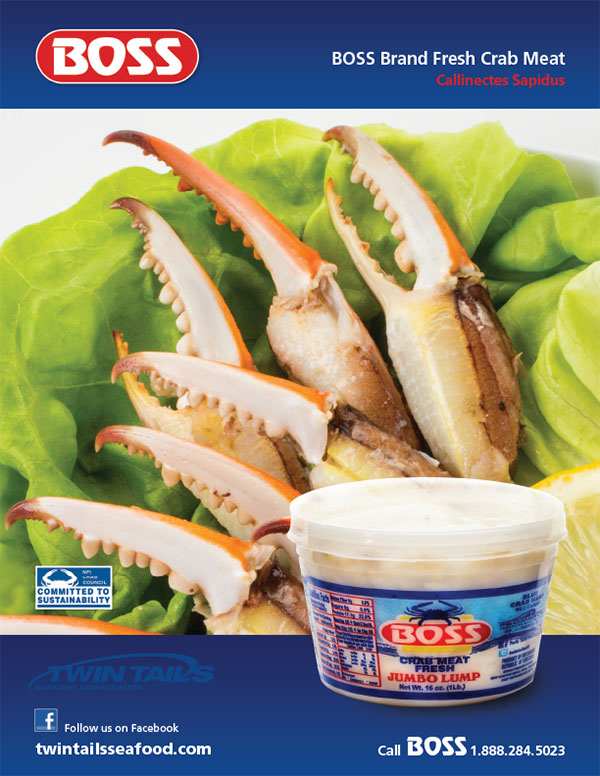 BOSS Brand FRESH Crab Meat is 100% Blue Crab, Callinectes Sapidus species from the beautiful waters of Venezuela. We process only fresh, live crabs which are steam cooked and then hand-picked to our high quality standards. The product is flown in regularly ensuring the freshest products available to our customers. All our BOSS Fresh Crab Meat is packaged in 20x1 lb cases (except for Cocktail Claw 12 oz) and delivered to you in Styrofoam cases to insure freshness.
Grades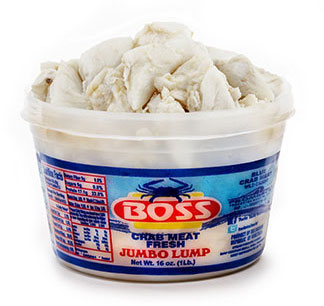 Jumbo Lump - Jumbo Lump is beautiful, whole pieces of firm, succulent white mean picked from the two large muscles connected to the swimming fins of the crab. This product is perfect for high quality crab cakes, cocktail presentations or sautéing. There are between 60 and 100 pieces per tub.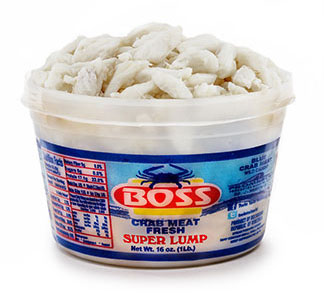 Super Lump - Super Lump is a blend of whole lumps and broken Jumbo pieces. This product is primarily used for high end Crab Cake applications or Center of the Plate toppings.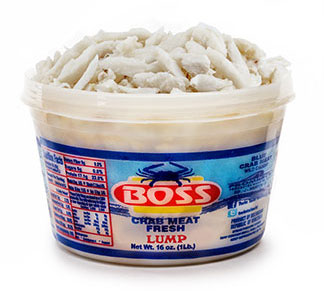 Lump - Lump is a perfect blending of whole and broken pieces of firm white body meat. Great for use in dips, crab cakes and crab imperial.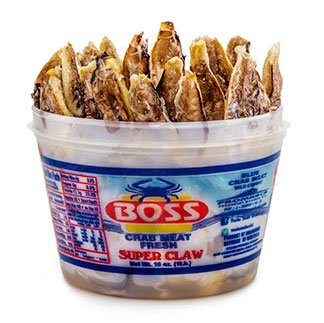 Super Claw - Super Claw is Claw Meat picked from the darker meat of the Claw and Legs and primarily consists of whole legs pieces. This item is perfect for Crab Cake as a flavor enhancer as well as dips, soups and gumbos.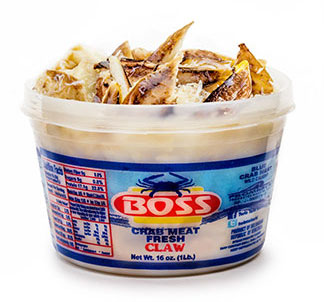 Claw - Claw meat picked from the darker meat of the claws and legs. This product has the strongest flavor and rich color. Perfect for delicious crab dips and soups or to blend into your crab cakes for a little kick of extra flavor.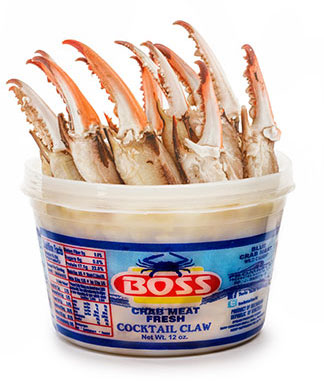 12 oz Cocktail Claw - Cocktail Claw are whole claw "fingers" in which the shell has been completely removed, except for the tip, and are perfect for cocktail presentations and dipping in cocktail sauce or melted butter.

All Crab Meat