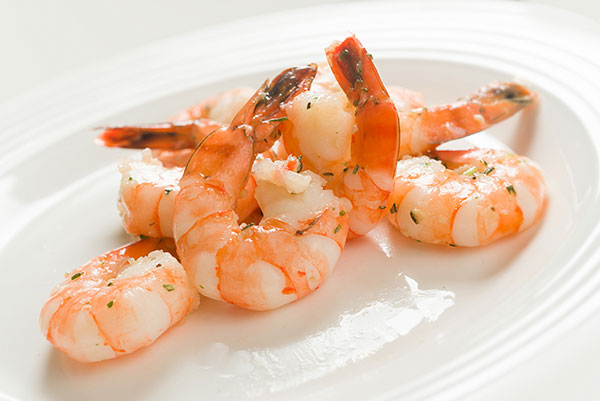 We are proud to offer Vannemei White Shrimp from South America. These farm-raised Shrimp are packed to the high standards you have come to expect from Twin Tails. Available in block frozen Headless Shell On (HLSO), Head-On Shell On (HOSO) and Peeled Undeveined (PUD), the consistent quality of these products will be sure to please even the most discriminating end-users. All of our shrimp products are packed 10 x 4 lb master cases.
Types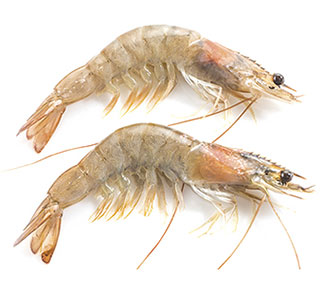 Head-On Shrimp - Available in sizes from 40/50 Ct to 100/120 Ct, our shrimp have good color and consistent grading. From shrimp boils to buffets to processors, these are sure to be a winner with purchasers from any section of the Industry. 40/50 through 100/120 sizes available in Sr. Camaron Brand, while 60/70 through 80/100 sizes are available in BOSS Brand.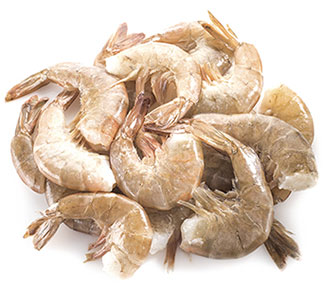 Headless Shrimp - Available in sizes from 26/30 Ct to 90/110 Ct, our Vannemei shrimp have firm shells, consistent taste and are trimmed so there is no excessive throat meat. This ensures you get fully useable shrimp for any recipe with no waste. All sizes available in Sr Camaron Brand.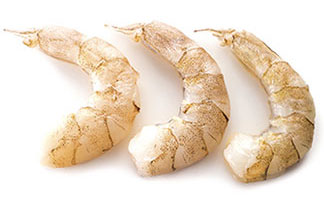 Peeled Undeveined - Our PUDs are White Vannemei Shrimp and are trimmed with no excessive throat meat. Our shrimp are tail-off and ready to cook which makes them a perfect ingredient in many soups, stews and stuffing with no extra labor in the kitchen. Available in sizes 41/50 through 71/90

All Frozen